Model Master Enamels
This is the core modeler's brand of choice, offering the most complete system of modern and historical paint colors and accessories available today. It is the best hobby paint formula in the world for performance. Its superior color selection and performance makes it the best choice for modelers, gamers, illustrators, artists, educators and historians.
- World's largest range of authentically matched military and automotive paints.
- Choice of both ˝ oz. Bottles and 3 oz. Spray.
- Superb color fidelity
- Unmatched availability and shelf life.
- Cure to hard, permanent finishes on a wide variety of surfaces.
MSRP: $3.69
Our Price: $3.25
Items striked thru are currently sold out
Olive Green
Model Master US/UK WW2 Enamels
2048

RAF Azure
Blue (F)

2049

RAF Sky
Type S (F)

2050

Olive
Drab (F)
2051

Faded Olive
Drab (F)
2052

RAF
Middlestone (F)
2053

Sand
(F)
2054

Dark
Earth (F)
2055

Navy Blue
Gray (F)
2056

RAF Dark
Slate Gray (F)
2057

RAF Ocean
Grey (F)
2058

RAF Medium
Sea Grey (F)
2059

RAF Dark
Sea Grey (F)
2060

RAF Dark
Green (F)
2062

RAF Interior
Green (F)
2063

RAF Trainer
Yellow (G)
Model Master German Luftwaffe RLM Enamels
2071

Grau
RLM 02 (SG)
2072

Gelb
RLM 04 (SG)
2073

Rot
RLM 23 (SG)
2074

Dunkelblau
RLM 24 (SG)
2076

Grun
RLM 62 (SG)
2077

Lichtgrau
RLM 63 (SG)
2078

Hellblau
RLM 65 (SG)
2079

Schwarzgrau
RLM 66 (SG)
2080
Schwarzgrun
RLM 70 (SG)
2081

Dunkelgrun
RLM 71 (SG)
2087

Hellblau
RLM 78 (SG)
2088

Sandgelb
RLM 79 (SG)
2089

Olivgrun
RLM 80 (SG)
2090

Braunviolett
RLM 81 (SG)
2091

Dunkelgrun
RLM 82 (SG)
2092

Lichtgrun
RLM 83 (SG)
Model Master German Panzer WW2 Enamels
2095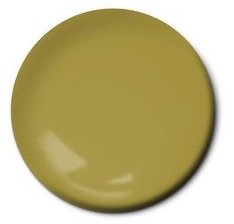 Dunkelgelb
RAL 7028 '43 (F)

2096



Schokoladen-
braun 1943
2097



Panzer
Olivgrun 1943 (F)
2098



Afrika Khaki-
braun 1941 (F)
2099



Afrika
Grunbraun 1941 (F)
2100



Signalbraun


2101



Anthracitigrau


2102



Afrika
Braun 1942
2103


Afrika Dunkel-
grau 1942
2104


Panzer
Interior Buff
Model Master Japanese WW2 Enamels
2114


IJA Green
(SG)
2115



IJA Light Gray
(SG)
2116



IJN Green
(SG)

2117



IJN Sky Gray
(SG)
2118



Deep Yellow
(F)
2119



Interior Metallic
Blue (SG)
2146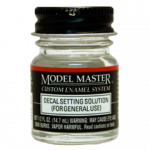 Decal Setting
Solution

3502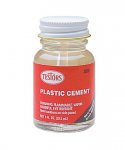 Liquid
Cement

3511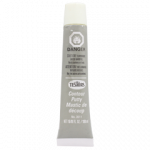 Contour
Putty